About us
Joe's Pizza Bar is conveniently located at 415 Henley Beach Road, Brooklyn Park, SA. We serve delectable pizza dishes that are big on flavour, yet light on the budget. Our traditional pizza creations include Roman, Bacon, The Lot, Margherita, Soprano, Meat Lover and more. We also serve gourmet pizza dishes such as Marinara, Fresca, Prawn Star, Calabrese, Chicken Royale, Prosciutto and many more. Our must-try pasta dishes include Lasagna, Napolitana, Al Burro, Carbonara, Bolognese, Puttanesca and more. We provide deliveries and pickup services for your convenience. We also accept online orders. Just place your orders through our new online ordering system.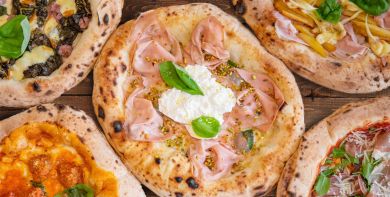 Reviews
David
"The food was amazing and the price is very good. Will order again."
12/02/2020
michelle
"Food was hot, descent amount of toppings and delicious"
26/01/2020
Emma
"Pizza is so good !"
18/01/2020
Alyse
"Great tasting fresh food."
2/01/2020